In the past, video editing was something that required a lot of skills and training to use effectively. However, times have changed, as anyone with an internet connection can easily make a video using an online video editor. Feel free to check this out. You'll find that these editors are perfect for creating the content you need.
These video tools will allow you to get your message out to the world effectively. So, whether you're trying to market your business or just make your friends laugh on Facebook, there's sure to be an online video editor out there that fits your needs.
What is an Online Video Editor?
First, it's important to understand that online video editors are not just one thing. Many video-editing programs can be grouped into three broad categories: Tools that help you create professional-quality videos, such as Camtasia Studio ($495) or ScreenFlow Pro ($99); tools that enable you to put together videos with existing footage (such as Adobe Premiere Elements); and online video editors that offer only limited capabilities but don't require a download.
With online video editors, you can create videos directly on your web browser. Although these tools may not be as powerful as professional software, they offer enough features that allow you to effectively edit your videos. The best thing is that many of them are free to use. Here are the top 10 online video editing tools on the market:
1) Kinemaster
It is one of my favorite video editors. Kinemaster has many options and comes with a built-in music library. It also supports most codecs out there and is totally free!
2) Amara
The Amara video editor makes it easy to create videos to use in your marketing campaigns. This tool is ideal for those with no experience in video editing it's free and easy to use. And, it's available online so you can use it anywhere as long as there's an internet connection.
3) PicPlayPost
PicPlayPost is an online video editor that will allow you to add effects, text, music, titles, and transitions to your videos. You can add all these elements before or after recording. Its easy-to-use interface makes it perfect for beginners and experienced video makers who want to quickly create content.
4) Promo
This is one of my favorite free online video editors. It's an easy-to-use, beginner-level tool that can help anyone create a highly engaging and fun marketing videoIt's powerful enough to create professional-looking videos but simple enough that just about anyone can figure out how to use it in minutes.
5) FilmoraGo
This video editor has an easy-to-use interface that allows you to create stunning videos without any experience. It comes with over 100 filters, overlays, transitions, titles, and other effects that make your videos look like they've been made by a pro. The best part is that it's a free online tool. You don't need to download any files or purchase expensive software.
6) iMovie
iMovie is one of Apple's most popular video-editing apps, but it was originally designed with mobile devices in mind. It's a simple and efficient way to edit your video without having to worry about getting too fancy.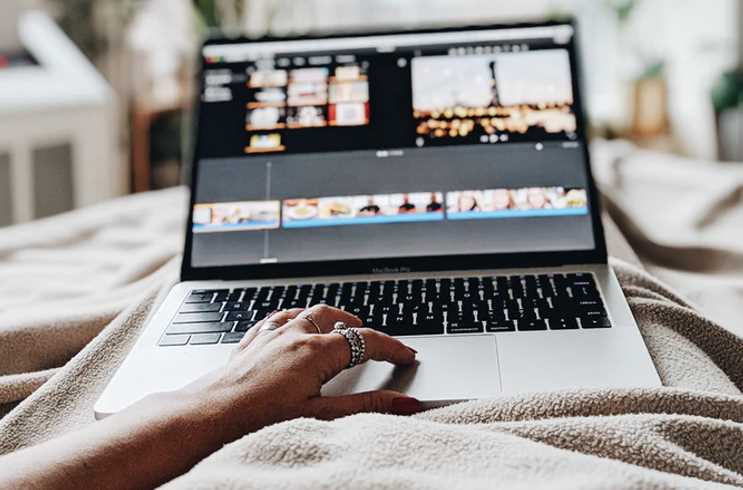 7) VidScape
VidScape is an online video editor that lets you manipulate your videos right from your browser. This free tool provides both a simple video editor and one with advanced features. If you have no prior experience with editing software, VidScape might be your best option. It's extremely easy to use, even for people who've never used a video editor before.
8) HitFilm Express
HitFilm Express is a free online video editor. All you need to do is select one of their professionally designed templates, or customize your own, to make your video project. You can then add all of your media (images, video clips, music) from wherever you are (Dropbox or Google Drive supported). You can also use text overlays in your project. Once complete, share it directly with YouTube using their shared widget.
9) Lightworks
One of the best video editing tools I've ever used is Lightworks. It's an amazing, free online video editor that helps you edit content in any way you want, save your clips to almost any format. It also has many advanced features in paid software packages. This is a great tool for anyone who wants to make videos of their own but doesn't have experience or money to spend on a high-end package.
10) Avidemux
Avidemux is also one of my favorite tools. The free version of Avidemux lets you load your video file then export it as an MP4 or AVI with a watermark. You can save a few bucks by going pro, but there's no reason to shell out if you're just starting out with video editing. (Learn more about Avidemux in my post: How to Edit Videos Using Free Software.)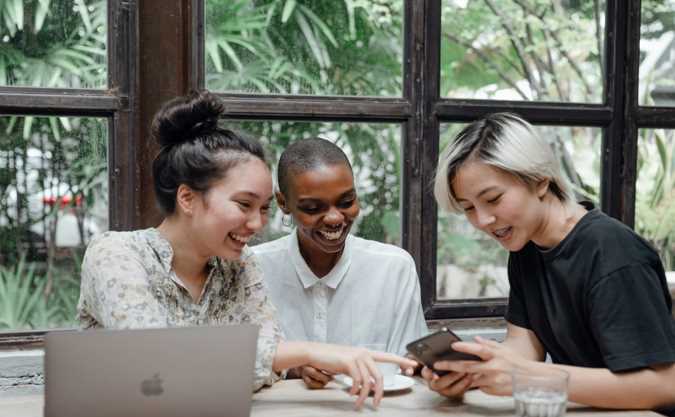 Final Thoughts
In today's content-driven world, video has become more than just a trend. It's become a must. In fact, as many as 80% of people watch videos online, and the videos affect their purchasing decisions. So if you want to tap into that market, creating a video content strategy is the way to go. We've rounded up 10 of our favorite free online video editing tools to help you do just that.