BEST HAIR CUT FOR SHORT HAIR
BLUNT BOB HAIR CUT
A blunt bob cut is trending nowadays. Girls with short hair prefer to have a blunt bob cut and not a simple bob cut. A blunt bob cut does not have any layers and has the same length of hair at the front and the back. You can get bangs with this cutting as well. Front bangs and side-swept bands give a fresh and full look.
PIXIE CUT
A pixie cut suits on heart, oval and round face shape. These ladies can pull off the look in a pixie cut. It is defined by longer hair at the top, and shorter on sides and at the back. There are shorter bangs at the front but you can get longer if you wish to have them because there are no defined bangs for this hairstyle.
CLASSY TEMPLE UNDERCUT
Undercuts cut down the time for washing, drying, and styling. The undercut can be made at the back or on one side. But this cut requires more maintenance as compared to other cuttings because it needs to look fresh all the time. So, you have to do proper styling daily and get trimming after every two weeks to give it a fresh look.
LAYERED BOB
A layered bob includes layers of different lengths. Layers give more volume, texture, and movement to your hair. The layers can be around the chin or below that. It looks beautiful on any face. If you have thin hair, this is the perfect style for you because it will create more volume and give you a textured and messy look.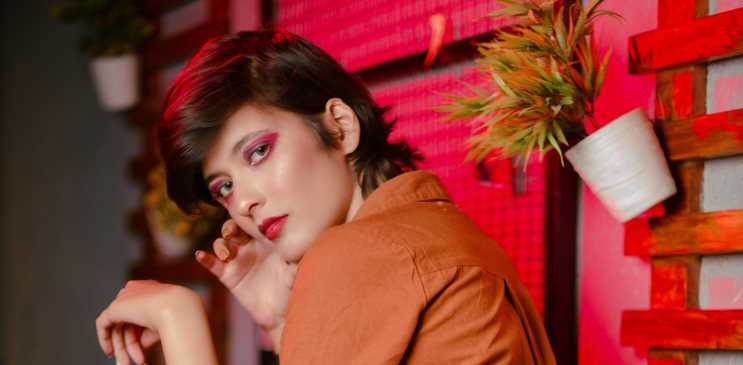 BEST HAIR CUT FOR MEDIUM HAIR
LONG BOB HAIRCUT
A long bob cut for medium hair means the length of the hair will be around the shoulders. It barely has any layers so can be worn as a sleek hairstyle. This is a perfect cut if you have thick hair. Loose wave curls or dead straight hairstyles with little braids at the front or simple partition give a complete look. Women having any face shape can flaunt this look easily.
V CUT LAYERS
This hair cutting is for those who have thin hair or are short and want to fake the look of long hair.  This style gives texture to the top layers and cuts the volume at the bottom. This gives volume and texture without sacrificing the length.
ROUND LAYERED HAIR
This is the art of crafting silhouette style in your hair. The layers do not cut the volume at the bottom and give a more bouncy look to your hair. A circle cut layer is an example of this. Loose or tight curls or a blow-dry look goes perfect with this hairstyle.
PIN STRAIGHT CUT
This cut is for those who have naturally dead straight hair. But girls with wavy hair can also go for this cut. It does not change any volume and gives a neat and sleek look. Every hairstyle goes best with this hairstyle. Nowadays a simple and sleek hair partition with no fancy hairstyle is trending and a pin-straight hair cut completes this look. This will be good on every type of hair except the tight curls.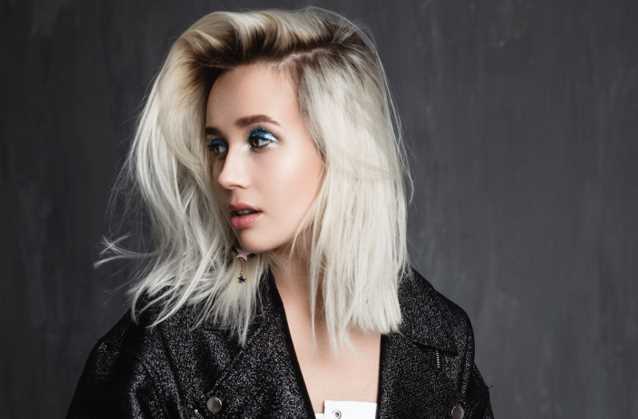 BEST HAIR CUT FOR LONG HAIR
RAZOR CUT
In razor cut, a razor is used to trim the split ends and this gives and messy and wavy look to your hair. Go for professionals and do not get this done from a new hair stylist because it is a little tricky. Razors with sharp ends produce no harm to your hair. You can maintain the length and still get a fresh look.
TAPERED ENDS CUT
The tapered end means the hair will be longer and thicker at the top and the ends will get tapered. This means that hair will be thinner from the ends. This can fake a layered cut as well. If you have frizzy or thick hair this is best as it balances the volume at the top and bottom and makes them easy to manage.
BANGS OR LAYERS WITH PIN STRAIGHT CUT
The most demanded hair cut for long hair. This will add layers at the front while a straight die cut at the back. You also get bangs to give your forehead a nice girly look. You can wear headbands, bandanas, and simple hairpins. Two braids or a simple French braid with bangs go perfect on this look.
CHOPPY LAYERS
A choppy layered cut is a bold cut and creates volume and texture to hair. It has pointed layers that look best on streaks or highlights. Wavy curls or a high ponytail look perfect.  It requires maintenance so that the ends will not get rough easily and require a hair trim after every two to three weeks to avoid split ends. But it will maintain the length and you will not have to go short.
Conclusion:
There are a lot of haircuts available at salons but you need to get them according to your face shape. The second thing that you have to keep in mind is to know your hair type. Whether you are going for hair treatment, hair color, or a haircut, you must what is the best available for you. Like if you have thick hair go for simple cuts and in the case of thin hair go for layered cuts. Click here to Find the right Hair Style for you.