In this digital era, businesses use unique ways to advertise their offerings to the audience. Videos have become one of the most effective tools that enhance marketing. Many organizations use videos as an integral part of their marketing plans.
Every company should incorporate video content to get a competitive edge. It helps people in storytelling. Modern customers prefer to watch videos.
If you are not doing video marketing yet, now is the time. Here in this blog, we will discuss how you can use video content to grab more opportunities for your business.
Use Demos and Tutorials
If you want to tell your audience how your product functions, you can create a video that explains how to use your product. Video will help the audience answer their questions. After watching a video, they will most likely purchase your products or services.
For instance, if I want to buy a cell phone, I can check out videos of famous brands and read reviews. I will compare the features and purchase the best cell phone.
You can use demo and tutorial videos to build customers' trust in your brand's product or service. It will help you to turn your website visitors into loyal customers.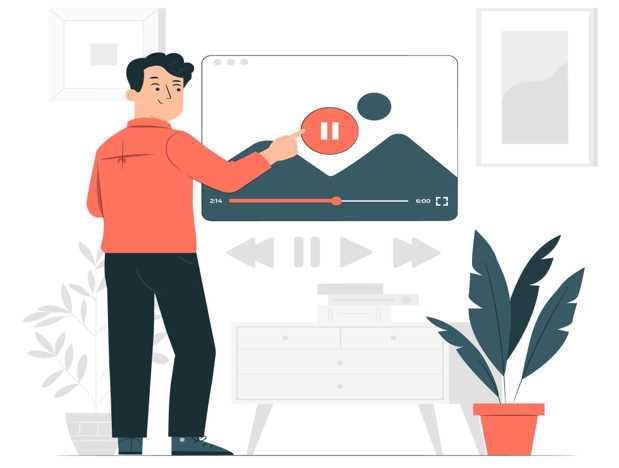 Create a Schedule for Video Posting
It is essential to create a schedule because people want to watch video content regularly. So, it is better to post your videos by following a schedule. You can also create a video series by conveying a story, breaking them into series, and posting a new video weekly.
Creating and following a posting schedule influences your audience's decision-making, and they will visit your website or social media page to watch more videos.
You can use videos for marketing your product or services and showcase your product launch or announcement. Initiate new campaigns and post videos according to schedule to increase your audience engagement. If you post valuable video content consistently, it will give your brand a competitive edge.
Build your Brand's Personality
Using video is an ideal way to present your organization's culture. People prefer to watch creative videos that show your company's personality. Think about your unique selling proposition and emphasize that in videos.
Use Customer-generated Content
Businesses nowadays encourage their customers to create videos when they use their products or services. You can post these videos on websites and social network profiles.
When you post these videos, the audience connects with your brand. People most likely share their videos with friends and family on social networks. It will increase the reach and shareability of your video content and gives your brand exposure in the newsfeeds of social media users.
Incorporate Storytelling in Videos
The beauty of video is that you can use storytelling techniques to communicate with the audience and increase engagement. Instead of promoting your products, mission, and company, think of innovative storytelling methods.
Tell your audience how you are providing your customers with the best solution. Tell your story to the audience with an engaging video.
Optimize Videos with SEO Content
Google gives importance to videos; when someone searches for your company or a particular query, it allows you to appear in the same search multiple times. You can optimize your videos by incorporating keywords in the descriptions of videos.
Moreover, you can also add links with CTA that convince people to visit your landing page or website. YouTube allows its users to use its tagging feature, which shows your videos in the related videos to the audience searching for similar video content.
Evaluate the Effectiveness of your Strategy
If you want to create an effective video marketing strategy, you need to evaluate the results of your video content. Some hosting sites show the analytics, and you can check the results of your video and how it is performing.
These analytics give an overview of complete stats such as views of your video and visitors' percentage who played it. Video has become one of the most effective marketing tools, and it is ideal to use video to enhance your marketing activities.
If you are using videos on your website, you can evaluate and monitor the results through Google Analytics. It will help you gain insights about your video's performance, and if you think your video is not performing well, you can revise your strategy.
Don't Forget to add Call to Action
Include calls to action (CTA) in your videos. If you want your audience to take any specific action, let them know. Many companies use CTA, such as leaving a message or subscribing to a newsletter to connect with the targeted audience.
You can use videos to tell your audience to take the desired action, i.e., click on CTA. Moreover, you can add text in hyperlinked videos with links that take them to your website's landing page or present them with more information.
If your video doesn't include a CTA, your audience might enjoy it, but if you are not guiding them for the next action, you want them to take, you may be wasting your time, money, and efforts.
Adding CTA is an ideal way to encourage the audience to take the desired action, and it boosts your conversions which is an ultimate objective of every business.
Closing Remarks
Using video helps marketers and organizations to increase their reach and promote their products to a new market segment. According to various studies, video has become the primary source of learning about any product or service. Customers search about a brand or product on the internet to watch their videos and learn more about the company before purchasing a product or service. The best thing about videos is that you can use them in your email marketing, website, or any digital platform to create brand awareness and boost conversions. If you want an animated video for your business, you need to outsource your projects to a video animation agency.
You can hire BuzzFlick animation agency, as they are among the animation studios in California. They have a team of professional animators who create top-notch videos.