Whether it's a Sunday get-together, your daily office routine or an evening function, one perfect outfit that keeps you in style is a kurti. It is an outfit that suits women of every age and gives the wearer a perfect fusion of style and culture. A kurti is available in so many different patterns and it can be long, short, flared or straight and can be paired with different bottoms. You can go for embroidered kurtis or printed kurtis whichever you like and prefer.
Styles to Wear a Kurti
You can wear the kurti in different styles and to get a perfect stylish look. You just need to match your trending kurtis with the right type of bottoms. Here are some of the different mixes and matches that are perfect for a charming look.
Kurtis with Palazzo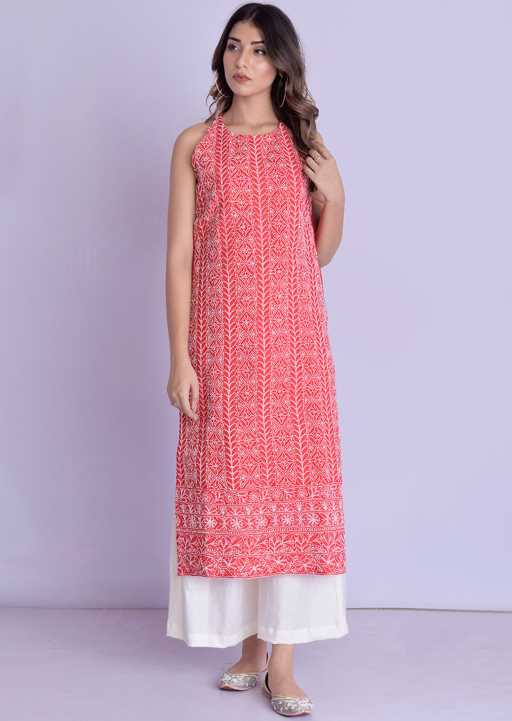 Nowadays the trending combination is to match a kurti with palazzo pants. It can be a straight palazzo having the same width from waist to ankle or a wider one whose flare gradually increases from knees to the ankle. Short kurtis with usual length upto the knees are the perfect match with palazzos.
Kurtis with Jeans
For decades young girls love to pair kurtis with denim jeans and the best part is that either it's a long kurti or a short kurti each one of them look extremely graceful with denims. Pairing fancy straight cut embroidered kurtis detailed with tie ups and tassels or a floor-length slit kurti with jeans makes a sophisticated match for office and college.
Kurtis with Sharara
If you can't decide what to pair with your sleeveless short straight kurti then here we have a solution. Just match a flared and voluminous sharara with your kurti and complete your ethnic look. A plain sharara or a ruffled sharara both are glamorous in their own way. Style it according to the type of kurti you have for a voguish appeal.
Kurtis with Skirt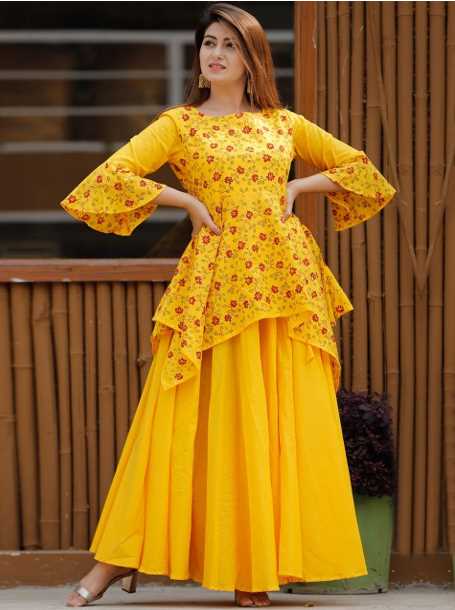 One of the newest trends is to style your kurti with a flared skirt. You may have heard about the skirt style salwar kameez, the same way you can pair your kurti with a matching skirt and you can also add a dupatta to it if you want to complete the look. The trending kurtis will look dazzling with a flared skirt and will make you the focal point of the event.
Kurtis with Pants
Flaunt your slit kurtis and floor-length anarkali kurtis with a narrow fitted pant for a sleek and elegant look. An off-shoulder kurti and a cold shoulder kurti looks really amazing with pants that are embroidered at the ankle and skin fitted to the wearer. One more thing about the pants is that it gives the wearer a taller and slimmer look. So when you wish for a taller and slimmer look you can without any doubt go for the combination of a pant and kurti.
Wrapping Up
The list doesn't end here. There are many more other mixes and matches for your kurti. You can pair them with a dhoti salwar or a churidar salwar too. One more pair is to combine it with leggings. So take out your kurti from the wardrobe and match it with different bottoms to get the right fusion and a unique look.