WordPress was built in 2003, to date, it is receiving improvements and security updates. Want to keep the website fresh and stand out in the crowd? Well, a WordPress Development Company can help you in unlocking these trends on the website.
Many factors influence users to engage with your platforms. It becomes essential to consider the latest innovations to make your web pages engaging and grab visitor's attention.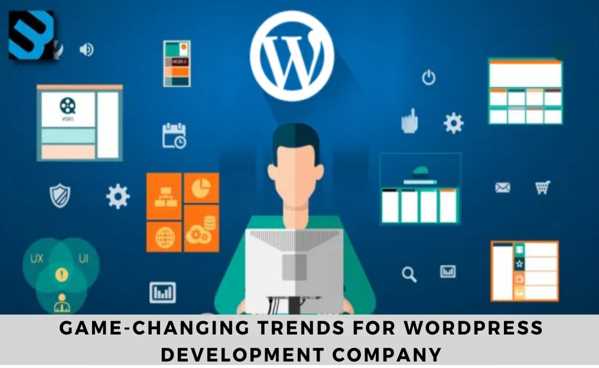 Some trends that WordPress Development Services must focus on are:
1.    Progressive Web Apps
Users like to browse the products and services online, but they may face restrictions on mobile devices. The PWA is like the native applications that do not need any downloading process. Some advantages of using these apps are:
Faster page loads
More flexibility
Better user experience
Highly secure
Mobile users are increasing in the digital market, so PWA becomes handy in such cases. A WordPress web design company can help in integrating powerful plugins into your website.
2.    Chat Support
You might have gone through websites with various online chat support, which can be a best welcome bot. They have become an essential part of WordPress websites. Tasks that chatbots can help you with are:
Improve customer support
Capture leads
Monitor user actions
User-friendly environment
You can take help from a custom WordPress development company that can integrate Artificial Intelligence for better support. There are many plugins available in the market to support this functionality.
3.    Mobile-First Approach
Earlier, mobile and browser compatible coding was appreciated, but it's time to move on. The internet insights show mobile device traffic is beating all the other mediums. Thus, it becomes necessary to use the mobile-first approach to ensure that you don't lose potential customers.
Website design will now be an essential factor in the search engine ranking process. They will base the algorithms of website ranking on the interaction of mobile users.
4.    Video Backgrounds
This is an intelligent alternative to static images and sliders. Video backgrounds have shown a rise in grabbing the user's attention quickly when compared to static images. They use compressed GIFs and make them less resource-heavy, ensuring that website performance is not affected.
5.    Usage of White Space
The white space will help in catching viewers' attention with a minimalistic theme. When you offer an uncluttered look with bold margins, it enhances the information delivery. Any WordPress web design company can help engage visitors' attention to the CTA (Call-To-Action) added in the white space. The popularity of this strategy will increase in the future.    
6.    Augmented and Virtual Reality
These two things give better insights into your services and products to the customers. These can result in significant leads if integrated into your website. Your potential customers will get to experience your services in a better way digitally. It would be best if you had some creativity and innovations to get benefits from this trend.
7.    One-Page Design
The success of minimalism has gained popularity because of the simple structure of the websites. The web pages with a small amount of content but informative works perfectly for highlighting your content. This design also helps in removing a distraction from the websites that can lead to higher bounce rates. When your website has straightforward and easier navigation, it engages more users for a more extended period.
8.    Voice Search Support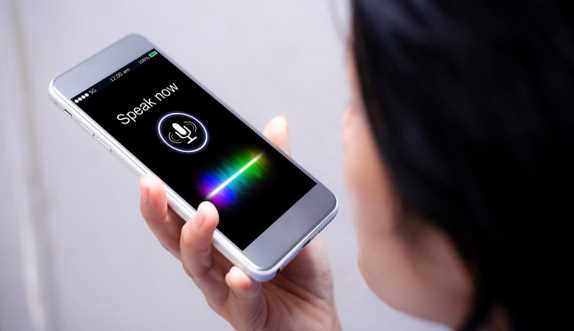 When voice search was introduced, it got little attention, and there were errors in completing the process. Whereas now, voice search has become a preferable choice for many businesses and persons. Websites are integrating voice search to improve their SEO and revolutionize their performance in the market. You need to use long-tail keywords and answer common queries that users might ask about your services.
9.    Dark Mode is trending
You might have used dark themes on your smart devices. How about applying them to your website? Some people prefer dark mode over light one. This has shifted the design schemes, and even Google Chrome has changed its application interfaces into dark ways. It will leave a deep impression with clear and visible elements. WordPress has a collection of themes that have a built-in dark mode. This allows users to switch between light and dark mode.
10. Support Micro-interactions
The purpose of custom WordPress development is to focus on minor details and make the web pages personalized. One of these is adding micro-interactions. The concept helps users or visitors to leave their reactions in multiple ways. This will provide a sense of interaction to the visitors and help in taking necessary actions if needed.
Conclusion
There are chances that people from a non-technical background can miss specific trends coming in the future. A WordPress Development company that has handled many projects in the market knows the importance of working with the latest trends. We have shared with you some ideas that you must work on in 2021. This will make sure that your business gains new business heights and earn more conversions effortlessly.