This is a guest contribution by Vasilii Kiselev, Founder and CEO at Top3DGroup
The Ewha Womans University (South Korea) researchers built a 3D printer that can produce food with a set amount of nutrients and a pre-set taste. The project author Jin-Kyu Rhee showed the invention to the public at the annual Experimental Biology meeting in San Diego on April 24th, 2018. This article will talk about the prospective usage of "smart" food.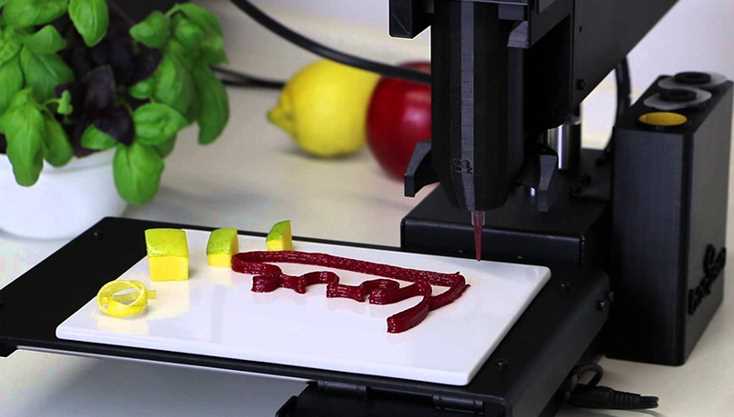 From 3D Food to a 3D Kitchen
The researchers of Ewha Womans University developed a 3D printer that turns powder-like components into fully-fledged food with a pre-set amount of nutrients and taste.
Main nutrients (for example, carbohydrates and proteins) are ground into powder under a temperature of -100 °C. Afterward, the resulting material is heated and turned into a porous film. Several layers of film are turned into a 3D food object. The unique part of the design is that combining various porous films with different amounts of proteins, carbohydrates, micronutrients, and vitamins can result in food that includes all of the needed nutrients in certain proportions. Moreover, there are ways to experiment with resulting tastes by combining pear and apple-based powder substances, as an example.
"We built a platform that uses 3D printing to create food microstructures that allow food texture and body absorption to be customized on a personal level," said Rhee. "We think that one day, people could have cartridges that contain powdered versions of various ingredients that would be put together using 3D printing and cooked according to the user's needs or preferences."
A Balanced Diet
According to the developers, the new technology will significantly reduce food waste and storage and transportation costs. They also think that the invention will help to fulfill the food needs of the ever-growing world population. According to the Food and Agriculture Organization of the United Nations, the world population will reach 9.8 billion by the year 2050 (from the current 7.6 billion) and 11.2 billion by 2100.
Rhee says that a 3D food printer will solve the hunger problems for one family."We are only in early stages, but we believe our research will move 3D food printing to the next level," he continued, "We are continuing to optimize our 3D print technology to create customized food materials and products that exhibit longer storage times[..]"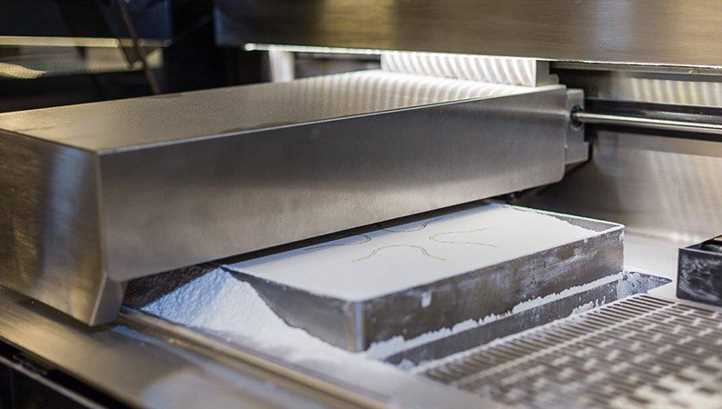 The first 3D food printers appeared in 2015 and could only produce simple food. One of such devices is utilized in London's 3D cuisine restaurant Foodlink that was opened in 2016. Everything in the place is 3D printed: from food to furniture and tableware. The menu offers 9 dishes. The 3D printer works like a regular one: edible pasta (made from components like cottage cheese or chocolate mousse) acts like ink.
According to scientists, the solution by Korean researchers will help people to keep a balanced healthy diet. But they note that it's better to consult a dietitian first. Alla Pogozheva, a professor at the Scientific Research Institute of Nutrition of RAMS thinks that using complex solutions with a set amount of nutrients is not the best thing long-term. She also thinks that it removes enjoyment from the eating process. She claims that such food can be healthy and perfectly balanced, but it will become boring soon. Alla recommended consulting a dietitian first instead of self-medicating.