Ever heard of Hepatitis B? Well, it is a liver infection that is caused by the HB virus (Hepatitis B virus). Although people who suffer from HBV recover fully regardless of their severe symptoms, most other people who get infected by HBV suffer it for six months and more. This is known as chronic Hepatitis B. So, yes, Hepatitis B can get serious and, if not handled properly, might lead to liver cancer, liver failure, or liver cirrhosis (This condition scars the liver permanently). The Hepatitis B Surface Antibody (HBsAb) test is often used for the diagnosis of HBV. Let's get to know a few things about HBV.
According to Bosterbio.com, HBV cannot be cured; one can only recover from the symptoms. However, it can be prevented by getting vaccinated against HBV. Having a BDNF Elisa test carried out on you can help to detect the antibodies for HBV, and this may aid in an early diagnosis.
Symptoms of Hepatitis B
Hepatitis B symptoms which can be mild or severe depending on when it was discovered; appear 1-4 months after being infected by the HB virus. Young children mostly do not present symptoms after infection. Here are symptoms to look out for in the case of a suspected Hepatitis B infection:
Fever
Nausea and vomiting
Darkened Urine
Loss of appetite
Fatigue and weakened bones
Abdominal pain
Jaundice (that is, the yellowing of the white part of the eyes and skin)
Joint pain
Diagnosis
The diagnosis of the Hepatitis B virus is usually done using a Hepatitis B antibody test. This test goes ahead to search the body for antibodies made by your immune system to protect the body against the Hepatitis B virus.
What is the Hepatitis B antibody test, and how does it work?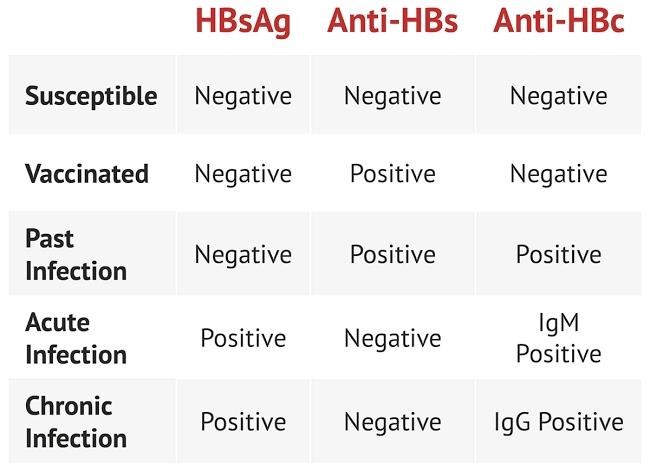 When the body is exposed to the HB virus, your immune system becomes alert to the invading foreign virus and responds to the attack by producing antibodies that are specific to the Hepatitis B virus. This invasion can only occur if you have never been vaccinated with an HB vaccine and you come in contact with the HB virus through blood transfusion or sexual contact.
You must understand that this virus has surface antigens (proteins) that make your immune system react by producing specific antibodies. The first line of action your body takes on invasion by hepatitis B virus is to produce hepatitis B IgM antibodies. The IgM antibodies are made to fight the various parts of the virus. It also attacks the virus's core. Gradually these first antibodies die off and are replaced by IgG antibodies. IgG antibodies are produced all your life, and this keeps your body system alert and ready to fight any other invasion of the Hepatitis B virus.
Also, the Hepatitis B Antibody Test can be done to check if you have had previous exposure to HB virus or a successful vaccination or recovery. It has been a standard since the year 1991 to vaccinate infants when they are born, but most adults escaped vaccination as children and are at a high risk of being infected at any exposure to the Hepatitis B virus.
Procedure for conducting the Hepatitis B Surface Antibody Test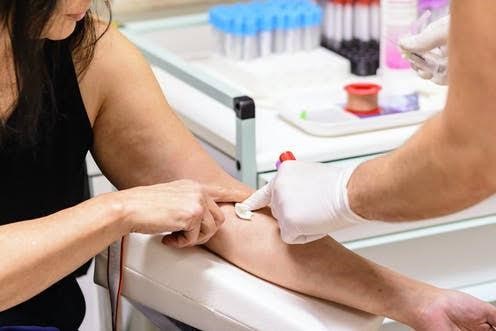 After a physical examination has been conducted and your medical history taken by your doctor, he or she will draw a blood sample from you and send it to a laboratory for a Hepatitis B surface antibody test. When your test result is received, it is checked against your symptoms and medical history for an accurate diagnosis to be confirmed.
Interpreting a Hepatitis B Surface Antibody Test
An HBsAb test may be read as either positive or negative. However, depending on why the test is being done, it can also be read differently.
For a Positive HBsAb test result: This shows that the antibodies specific to a hepatitis B infection is present, and this can mean two things:
A positive HBsAb test result can mean that you have been vaccinated with the HB vaccine and so are immune.
It can also mean that you have recovered or are suffering from the infection already.
For a negative HBsAb test result: A negative Hepatitis B Antibody Test result can mean many things.
It can mean that you have no prior vaccination or infection and are not immune to the HB virus
It can also mean that you are in the early stage of the infection when the antibodies have not been formed.
In Conclusion
Hepatitis B virus can become life-threatening when it damages the liver and so must be treated as soon as it is discovered. Ensure that your doctor approves a Hepatitis B antibody test for you before you go for it.