You've researched about home warranty pricing and found the right one for you. There are a lot of details to consider when moving into a new house. It's easy to focus on one piece of furniture or one section of the flat while ignoring the rest. However, authentic design necessitates a holistic approach.
Apartment decorating may appear complex due to the restricted area available (and possibly a limited budget), but don't worry. Whether it's one of your latest furnished apartments in Austin, Texas, or a cozy independent house in the suburbs of San Francisco, following the below guidelines will put you on the path to decorating success in the first house you can call your own.
Tips for decorating your first apartment or home
You always have the option to hire a professional interior designer, but what to do if you don't want to or don't have the means? For such cases, we have gathered some essential techniques you can use while decorating your place.
1.    Consider the function of your residence
Because we all have various lifestyles, designing your apartment will be different for every one of us. Consider the objective of your apartment before you begin planning, selecting, and purchasing. Will you be entertaining friends regularly? Do you have a home office? Do you spend a significant amount of time on your balcony? When it comes to designing your brand new apartment house, all of these factors are important.
2.    Select furniture that is adequately scaled
Keep your fantasies of a huge, comfy sectional for a future home. Large pieces may not fit for a first apartment, and too-large or too-small furniture may throw the room's balance off, giving your decorating efforts an amateurish appearance.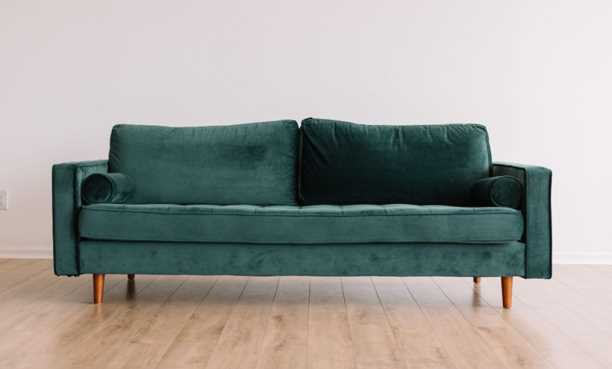 3.    Concentrate on storage
If you have to choose between a cute piece of furniture and one with a lot of storage, go with the latter. Look for beds with built-in storage or room beneath storage containers. These clutter-managing baskets may double as beautiful accents, bookshelves for organizing and displaying books, periodicals, games, knick-knacks, and more.
4.    Take a step back and look at the detachable wallpaper
Many rental flats forbid you from painting the walls, but you may still use removable wallpaper to spice up those plain white walls. It's reasonably priced (especially if you're only doing an accent wall), and there are so many variations that you can truly show off your flair.
5.    Make use of lighting
The appropriate lighting may make your home feel cozier, especially if it's dark and dingy. Task, ceiling, and table lighting all have varying intensities and can help the space appear less stark; adding candles to the mix adds a touch of mood lighting.
6.    Use rugs in various sizes
Area rugs are an excellent way to add layers to your new apartment while also creating a welcoming atmosphere. Rugs are also a fantastic way to add a splash of color to your room. With colorful area rug styles, you may express your apartment design originality.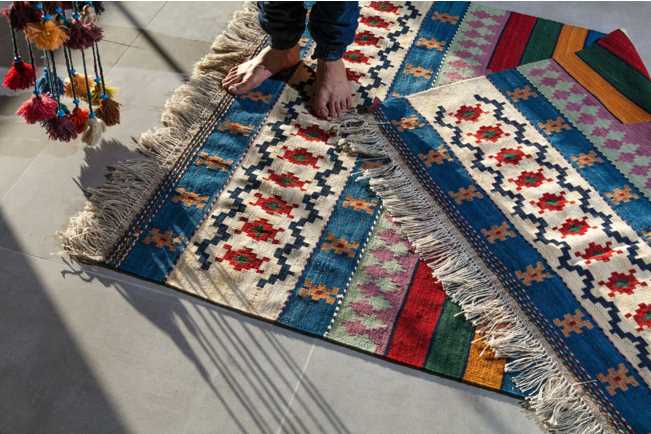 7.    Show your affection towards the bathroom
Your bathroom is a terrific area to let your imagination run wild. This small region, which is often disregarded, is ideal for exhibiting amusing splashes of your individuality. Shower curtains, a bright rug, removable wallpaper in a vivid print, or a tall candle can all be used as splashes of color. The options are limitless.
8.    The headboard is the starting point
We don't have to tell you that your bedroom will be where you spend most of your time in your residence. As a result, certain elements will enable your bedroom to make a design statement. The headboard is one of those declarations! Headboards are a sure-fire way to show off your personality, and they set the tone for the rest of the design elements in your bedroom.
9.    Consider window treatments
Your flat's windows are a simple method to take your apartment design talents to new heights! Curtains or wall coverings have a way of injecting a burst of individuality into any room. Additionally, suppose your apartment receives a lot of natural light during the day. In that case, a colored window covering will produce a warm combination of colors that radiate throughout the entire living area.
10.                   Make low-cost furniture unique
It could be you pondering how to become a brand ambassador for a world-renowned sports goods brand or decorating your first apartment; an efficient thought process is vital. First, buy affordable, neutral furniture items (dressers, headboards, and coffee tables), go thrifting, or collect old hand-me-downs to save money. These essential pieces are the perfect canvases for DIY decorating. Then, decorate with ornate knobs, patterned wallpaper, or paint your preferred color to make these items your own.
11.                   Use plants to liven up the space
Plants can help alleviate the crowded or cluttered sensation of small apartment spaces. Although live plants are a fantastic choice for improving air quality and rewarding growth, they can be challenging to maintain when natural light is limited. If you don't have a green thumb, use artificial plants to adorn your studio apartment; their visual impact will be similar to live plants.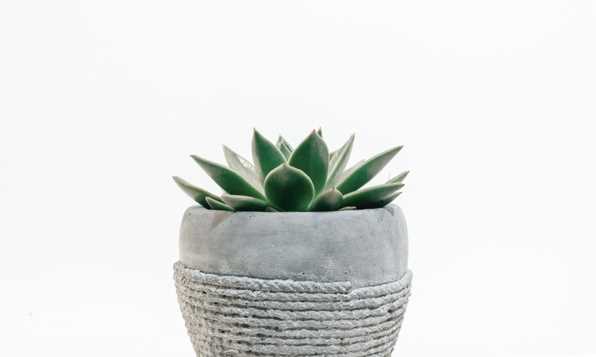 Conclusion
Decorating your first apartment or home is a decision that needs to be taken seriously. However, you shouldn't forget about creativity and innovation. Make sure to implement different colors or a specific color palette in the rooms to avoid being boring. Add small design elements and key points to finalize the overall decoration and settle down comfortably.