Designing small spaces can be tricky. You want them to look curated and complete, but not cluttered. They need to have character and personality but also enough open space to feel roomy. While achieving all this in a petite space is complicated, but believe it or not, it's possible to have a compact home that's just as elegant and chic as their expansive counterparts.
Whether you're moving into a studio apartment or redecorating your 1BHK, you don't need to compromise on style.  Wondering how?  We've collected some awesome ideas from the best interior designers in Kochi to help you decorate your compact dwellings.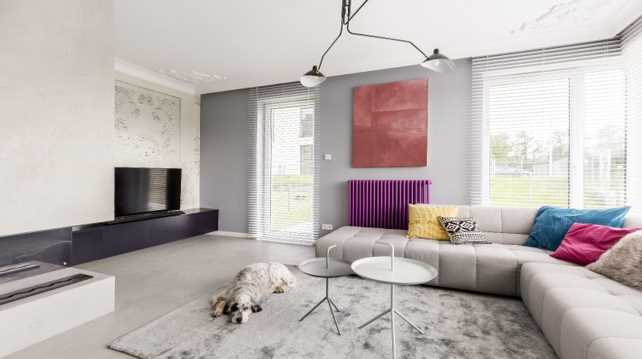 # 1 Free Up The Floor
The biggest challenge while styling a compact home is to prevent it from looking over-crowded. The idea is to keep the floor space as clear as possible. A clear floor will add visual space to the room, making it appear larger and more expansive. But keeping the floor clear, doesn't mean compromising on statement pieces and décor.
Interior designers in Kochi recommend going for floating furniture like nightstands and shelves and decking them up with eye-catchy ornaments. You can also try hanging lights and planters to invite more character to your space without occupying any floor-space.
# 2 Try Folding Pieces
While it's not possible to cut-down on essentials like desks and armchairs, but do we really need them 24×7? Some of the best interior designers in Kochi suggest going for foldable pieces instead. Folding desks and chairs can be installed when you need them and can be hidden away when not in use. You can also opt for folding doors to divide the space into two areas when you want.
# 3 Be Mindful About Lighting
Small spaces usually have tiny windows. This can make these spaces appear dark and gloomy. This is why, it is very important to be mindful of lighting while decorating your small homes.
In fact, many interior designers in Kochi consider this to be one of the most significant things to consider while decorating houses where space is at a premium. Opt for hanging lights and mood lights to create the right ambience, dot a few standing lamps to illuminate those corners, and complete the look with a sleek yet striking chandelier.
# 4 Mirrors are Your Best Friends
Talking about lighting, if your house is not blessed with the wealth of natural light, you can install mirrors to make the most of what you've got. Mirrors can reflect light across the room and make it look brighter and more illuminated.
In addition, reflective surfaces also expand visual space, making your room look larger. Interior designers in Kochi recommend having mirrors on alternate parallel walls for maximum effect.
# 5 Choose Large Rugs
Yup, that's right. Most of us assume that it's better to opt for smaller accessories and minimal upholstery for smaller rooms. But that's not always true. Skimping on the size of your rug can make your room feel even smaller. In fact, according to interior designers in Ernakulam, a wall-to-wall carpet to act as the base for all your furniture is a perfect choice for smaller homes.
Whether you've got a large penthouse or a humble studio apartment, turning it into the house of your dreams is possible with these tricks from the best interior designers in Ernakulam.
While these hacks can help you come up with a vision for your home, you might need a professional's intervention to translate that vision into a reality. Professional interior design firms like Livspace can help you breathe new life in your compact abode through their new-age interior design services like project planning, management, and design.