According to AKA (American Kratom Association), a kratom lover lobbyist group, in 2016, around 5 million Americans were using Kratom regularly. In 2021, the daily kratom users nearly doubled.
Primarily, the masses consume the compound as an alternative to opioids. The continuously growing popularity of this plant species has caught the attention of the Federal Government. They took several steps to ban Kratom, but all in vain. However, now there are possibilities of a change.
Kratom is an increasingly popular drug of abuse and readily available on the recreational drug market in the United States. Recently in a public call for F.D.A. 's stand on Kratom, the institution describes Kratom as: "Kratom is abused for its ability to produce opioid-like effects… Evidence suggests that Kratom is abused individually and with other psychoactive substances… In the United States, Kratom is misused to self-treat chronic pain and opioid withdrawal symptoms."
But should the F.D.A. take steps against Kratom? The amount of Kratom for sale in the U.S. is reaching new highs. Thus, it becomes vital to understand the stand of F.D.A. and kratom supporters.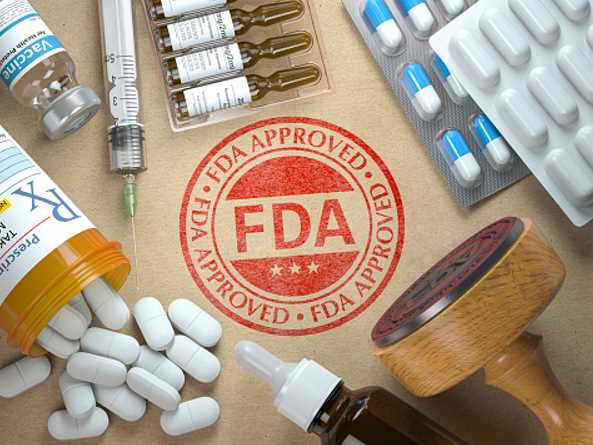 Understanding Kratom From F.D.A.'s Perspective
Before understanding whether the F.D.A. should support the kratom ban or not, it is vital to understand the perspective of the F.D.A. on Kratom. Here are some facts to know.
The Food and Drugs Association warns the public against mitragyna speciosa, popularly known by masses as Kratom or Maeng de, a herb that naturally grows in Southasian countries' forests Indonesia, Malaysia, Thailand, and Papua New Guinea. The organization is worried that the compound, which impacts the same opioid receptors in the brain as morphine, might have properties that could push users to the risk of abuse, addiction, and dependence.
According to the official site of F.D.A., "There are no FDA-approved uses for Kratom, and the agency has received concerning reports about the safety of Kratom. F.D.A. is actively evaluating all available scientific information on this issue and continues to warn consumers not to use any products labeled as containing the botanical substance kratom or its psychoactive compounds, mitragynine and 7-hydroxymitragynine. F.D.A. encourages more research to better understand Kratom's safety profile, including the use of Kratom combined with other drugs."
In 2018, an outbreak gathered outrage against Kratom from the Centers for Disease Control and Prevention and F.D.A. The C.D.C., F.D.A., state and local officials joined hands to monitor the issues linked to Kratom.
According to CBD, the Salmonella outbreak is about 199 ( nearly) people from 41 states who suffered from the sickness from consuming Kratom. In this, 40% of patients needed hospitalization, and 3/4th accepted to consume Kratom in different forms, such as tea, capsule, or powder before getting sick.
The official statement posted by CBD warmed consumers, "At this time, C.D.C. recommends that people not consume kratom in any form," The F.D.A. also investigated the presence of salmonella in Kratom. In the investigation, we found out that among 66 analyzed samples, some strain of salmonella was found in 33 samples.
The F.D.A. reported, "Traceback was particularly challenging in this outbreak because Kratom enters the market through channels that are atypical for foods, such as through personal importation or false declaration of product at the port of entry into the U.S.A. The F.D.A. has not yet confirmed that growers or processors of Kratom are using Good Manufacturing Practices (G.M.P.s) or otherwise taking steps to ensure that their products are not contaminated with salmonella. … The F.D.A. reminds consumers that raw products contaminated with salmonella can make people sick if they consume them, and can also cross-contaminate surrounding surfaces and possibly expose others to salmonella."
In an email, an F.D.A. spokesperson said, "The adverse event reports underscore the serious and sometimes deadly risks of using Kratom and the potential interactions associated with this drug. Kratom is an inherently addictive product that can cause harm, and it has no demonstrated medical benefit."
So, with these arguments, the F.D.A. does not seem wrong in supporting the kratom ban. But what is the truth? How does a compound with so many controversies have high Kratom for sale in the U.S. What is the perspective of people against the ban? The following section deals with it.
The Perspective of Kratom Users
Despite statements from the F.D.A., Kratom for sale in the U.S. is rising. Why? Here is the answer.
After F.D.A. approved the controversial Alzheimer's drug aducanumab, the reputation of the organization came to question. Three experts reigned. People alleged that the organization had caved to the market pressure. Some people believe that the credibility of the organization has touched a new low.
The agency is taking steps to support the kratom ban that might further reduce credibility.
Undoubtedly, there are cases where patients have reported several issues after consuming Kratom. But, in the majority of the cases, there is no evidence that Kratom was responsible for sickness.
For instance, the F.D.A. linked 47 deaths to Kratom, saying the drug has potential for abuse. However, the National Institute on Drug Abuse concluded that these deaths involved combining Kratom with other drugs or adulteration of products.
According to Jane Babin, a molecular biologist and patent lawyer who has also worked with AKA, "The F.D.A. is using a database and a framework for reporting adverse effects that is not really designed to do an objective analysis of a death and determine what the cause of death was,"
Besides, there are cases where Kratom helped people to get rid of addiction. For instance, in response to a notice issued by the Federal Register regarding the upcoming meeting of WHo, Abe Stewart shared his experience of turning to opioids for relief and then getting rid of addiction through Kratom. He wrote, "I became addicted, I lost my home and my job, and I was homeless for years dealing with an opioid addiction. Kratom not only [helped] me get over that addiction, but it also helped me deal with the pain so I can be a functioning member of society. Without this plant in my life, the pain would be so horrific that it would not be worth living."
In such a situation, F.D.A. supporting the kratom ban can upset a large number of audiences.
Conclusion
F.D.A. supporting the kratom ban is a good thing but not for everyone. Looking at the anecdotal records of people benefitting from the herb shows that the company will boom if not banned.