Meta announced the expansion of its NFT on Instagram to over 100 countries. What does it entail for creators and collectors, though? Now that wallet links and NFT sharing are available to all Instagram and Facebook users in the US. Additionally, these users can cross-post their NFTs on Instagram and Facebook.
Instagram, a social media platform with 1.21 billion monthly active users, allows individuals from more than 100 countries to display their NFTs. Users on Polygon, Flow, and Ethereum will mint the digital collectibles. What does this signify, though, for the NFT market? What are the advantages for the community? Let's get started!
What Exactly Are NFTs?
Non-fungible tokens are known as NFTs. The uniqueness of every NFT is ensured by using smart contracts on a blockchain to store them. NFTs are unique, one-of-a-kind digital assets. According to the DappRadar Industry Report, the NFT business saw its first boom in 2021.
Headlines about major businesses and Hollywood celebrities joining the NFT craze contributed to the growth of the NFT community, but they are not the sole purpose of NFTs. NFTs are the most prevalent type but can also represent in-game stuff, artworks, or even physical assets such as land or a car.
What Does It Mean To Have NFTs On Instagram?
Users are now able to choose which NFTs to distribute to their followers by connecting to their digital wallets through the new NFT integration. This feature is kind of like a digital art gallery, and you can pin NFTs you own or have made to your feed along with your other photos.
When a user submits an NFT image, the site enhances it with a shimmering effect and shows public information about the NFT, such as a description of the collection or piece or tagging the artist. Similar to Twitter's hexagonal profile picture, the shimmering appearance visually communicates the asset's ownership and validity.
Using Instagram To Promote NFTs
One of the most well-known networks in the world, Instagram, does not fall short in its adherence to innovation. A small percentage of Instagram users have had access to the ability to link their accounts to cryptocurrency wallets like MetaMask, Rainbow, and Trust Wallet since May 2022.
As a result, they can exhibit their NFTs on the Polygon, Flow, and Ethereum networks. Your Instagram feed may contain an image of an NFT collection, which will be clearly identifiable thanks to the official emblem. Due to its blockchain integration, Instagram will proactively tag the asset's creator and collector.
Who Has Access To Instagram's NFTs?
Digital collectibles will be available on Instagram posts in the US starting in May 2022, according to Meta. As of August, one hundred more nations in Asia, Africa, and the Americas have joined the group. Users in Europe can still see NFTs on Instagram even though they cannot fully utilize this functionality and integrate their wallets.
What Advantages Do NFTs On Instagram Offer To Collectors?
The NFT's role as a representation of an individual's identity is one of the numerous reasons individuals keep NFTs. One of the better social media platforms for this is Instagram. The option to show off one's digital collectibles to fans is a huge selling point for many NFT collectors.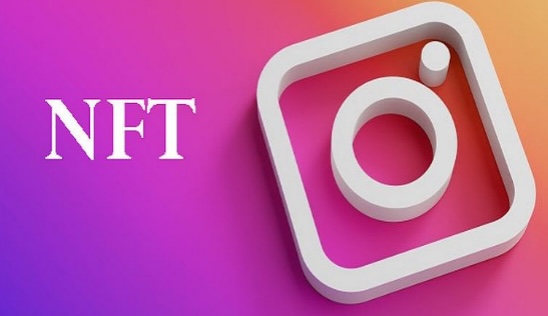 What Benefits Do Instagram NFTs Offer Creators?
Even while most of today's most well-known NFT artists aren't yet using Instagram, they have a following, for instance. Before finding popularity with NFTs, artists like Beeple were well-known on Instagram.
NFTs give digital authenticity to the connection between Instagram and visual content production. However, social media platforms like Instagram cater to a far wider audience. You can reach more people outside the crypto bubble by having your work there.
According to the official statement, this NFTs integration with Meta can represent "improving the experience, helping them develop new monetization opportunities, and bringing NFTs to a bigger audience." It is unclear exactly how the network intends to accomplish that.
What Is The Cost?
According to a tweet from Adam Mosseri, there won't be any charges associated with sharing or posting a digital collection on their site. He continued by saying that the organization places a lot of value on the creative economy. He admitted that the ways that producers might currently make money on Instagram are unstable and subject to rapid change.
They anticipate that the arrival of NFTs will assist give a smaller set of inventors another opportunity. It implies that Instagram users will eventually have direct access to the platform to buy and sell NFTs. Additionally, Zuckerberg reportedly told Engadget that designers might soon be able to mint NFTs using the program.
The Bottom Line
The platform might make it easier to mint or do business with digital items, enhancing its Shop's usefulness. Nevertheless, as of August 2022, a small group of testers mostly use the restricted capabilities as an NFT trophy case.