Traditionally, wedding gift ideas were meant to give the newly married couple a head start at their new home. Guests would provide kitchen appliances and cookware, home decor items, or cash towards a down payment for a home.
Most couples celebrate their wedding anniversary by getting an extra special gift for each other. For example, if the couple got married, they might want to get a token of their first trip together to commemorate the one-year mark. If they got married a year later, they might want to buy a gift that has a sentimental meaning– either a vacation or something from their wedding day. For that, a great wedding anniversary gift would be something that incorporates both of the couple's interests.
With so many couples getting married later in life and already owning most of these items, we have to adjust our wedding gift ideas.
Today, it's much better to give gifts that provide an experience or enhance their existing living situation. Every couple has different tastes, so you are going to have to put some thought into it.
Here are a few that never fail.
Bridal Subscription Box: 
The best wedding gifts are the ones that keep on giving. An engaged subscription box should be given early so that the bride and groom can enjoy wedding planning and celebration items throughout the months leading up to the big day. Each wedding gift box from MissToMrs follows a specific theme with a variety of delivery options (monthly, bi-weekly, every other month, etc) depending on how far away the wedding is. Bridal box subscriptions are ideal wedding gifts for brides that love the unboxing process and love the social media lifestyle.
The Miss To Mrs bridal box selections are carefully curated and constantly re-evaluated to ensure that items are fun, trendy, and of the highest quality. Regardless of the type of bride you are buying for, there's something special for her!
Beyond a wedding box subscription, you should also make sure to check out their Wedding Club Card which provides exclusive deals from top wedding vendors and plenty of helpful planning resources.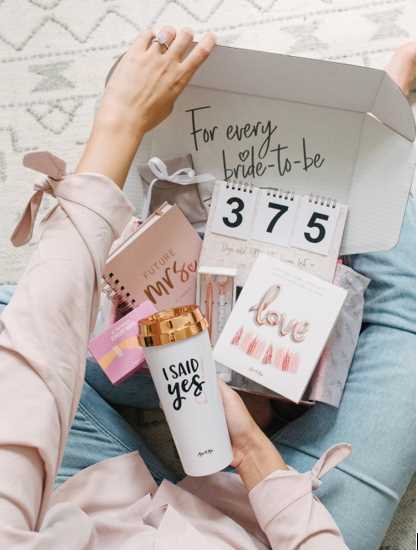 Personalized Christmas Ornaments:
Some couples absolutely adore the holidays and view their ornaments as a reflection of the milestones in their lives. The holidays are made for families, and this customized ornament featuring their wedding date will remind them of when they started their family each and every year.
A Journal For Two:
The best gift ideas for married couples that take "until death do us part" extremely seriously are the gifts that strengthen their relationship. The Do One Thing Together Every Day journal allows couples to share each other's thoughts and dreams, and to plan fun activities together.
Cast Iron Induction Cooker: 
Although many couples already possess what they need in the kitchen, chances are that they cobbled together the bare minimum they need to get by. They will definitely appreciate this huge upgrade to their cooking arsenal. The Vermicular Musui-Kamado cast iron induction cooker bakes, sautees, sears, stews, and roasts!
iRobot Roomba s9+ : 
This Roomba is more than just a vacuum. This machine connects to bluetooth, talks to Alexa, learns your floor plan, and can seamlessly transfer from hardwood to carpet before it empties itself. Plus, it's really cool!
Deluxe Grilling Set: 
"A mechanic is only as good as his tools." This sentiment certainly applies to the BBQ, and this 20-piece set of grill tools is top of the line.
UV Sanitizer: 
Personal hygiene is top of mind these days. Give the happy new couple the gift of peace of mind with this Phonesoap HomeSoap UV Sanitiser which is designed to remove the germs from your family's most handled items like phones and laptops.
World Travel Map: 
We all have those friends that are determined to travel the world. This cute pushpin world map is a great addition to home decor, and a fun way to inspire the new couple and to help them keep track of their accomplishments.
Smart Garden: 
The quality of the food you eat becomes much more of a priority once you are married and start making a family. The Click and Grow Smart Garden 3 allows you to grow fresh flowers, fuit, veggies, and herbs without the need for outdoor space.
Fire Pit: 
It's not always practical to pack up and make your way to the cottage or forest. For those days that you want to connect with nature but don't have the ability to make it past the backyard, the Solo Stove Yukon Fire Pit is the perfect gift.
Author: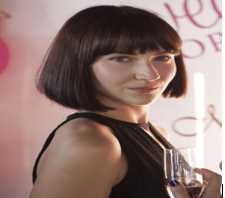 Valeriya Istomina is a Wedding Forward expert on wedding budgets, etiquettes, ceremonies, and music. If you need tips for wedding planning, she will guide you all the way. She collects analytics and surveys, talks to experts; creates checklists, templates, and gives her take on wedding planning. Her other passions are yoga, photography, and reading.