The smartwatches today are not simple timepieces, but full-fledged gadgets that have been designed to make your day-to-day life easy and convenient. The use of these watches is not merely restricted to adventure sports, physical activity, or exercise. From calculating every step, your heartbeat, your calorie intake to managing your work, everything is there on your wrist, making a smartwatch a necessity.
If you are looking for smart watch for men, there are a few things you must consider based on your requirements.
                    What Makes Smart Watch Different from a Regular Watch?
– In addition to showing the accurate time, the smartwatch works no less than an accessory. The watch allows you to not carry your phone everywhere you go. With everything available on your wrist, you get every notification and reminder.
–  It encourages you and keeps you motivated in maintaining health and fitness. In addition to calculating your vitals, it tracks your heart rate and even monitors your sleep cycle with the help of sensor functions of the watch.
– It helps you with urgent communication such as replying to emails and messages instantly and attending to business matters all the while adhering to your timetable. This helps you save a significant amount of time.
– Smartwatches are stylish, so they help you make a style statement. It also works as your travel friend with its built-in GPS feature.
With the given set of differences, here are some of the top smart watch for men –
The Triathlon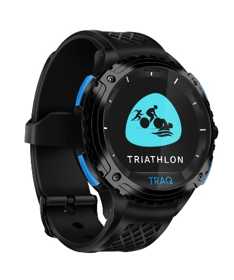 The Traq Triathlon is a GPS-enabled smartwatch that comes with multi-sport modes such as cycling, running, and swimming. With 13-hour battery life, you can be assured that it will not run out of battery while you are using it. The watch can be teamed up nicely with any kind of outfit or occasion. It can work independently without the use of your smartphone which makes it easy for you to work.
The Black Pro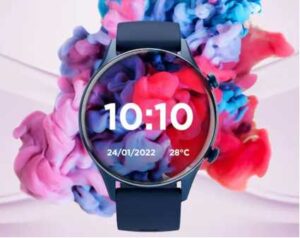 The black Titan smart watch for men is a fantastic choice of gadget if you are looking for a complete package. Using this watch you can take selfies by taking control of your phone remotely. The watch also has a phone finder feature which allows you to find your phone from anywhere. The watch also displays SMS and WhatsApp messages. You can count steps, calories, and the distance you have traveled. You will also get call notifications, have active vibrating alarm features, water resistance, and receive sedentary reminders.
The Unisex in Blue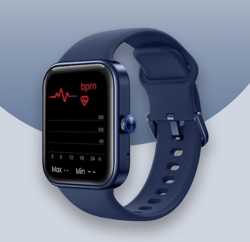 A smart watch with a display screen, this unisex watch is a fantastic gadget to have for those looking for a wholesome experience. With its enormous range of features, you can monitor your sleep, stress, and heart rate. You can change the look of the watch daily with its interchangeable strap. With its 10 days battery backup, you can use your watch for a longer period.
The Smart Pro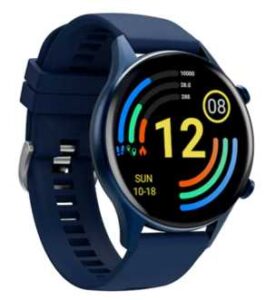 The Titan Smart Pro smart watch for men is the best activity tracker watch that is equipped with all kinds of features. The silicone strap of the watch makes it look very stylish and smart. With call alerts, camera control and find my phone features, this is the perfect smartwatch for you. Just strap it on and wear it at an event.
                                        Stylish and Easy – Smart Watch for Men
With the right smart watch for men, you can add ease to your routine. Reputed brands such as Titan offer a wide range of smartwatches designed in assorted styles and equipped with top-notch features. To know more, you can visit a nearby store or visit the website to explore the smartwatch collection.