The bedroom is one of the most significant spaces in people's homes. For the most part, you spend a hefty amount of time in this room, and not just for sleeping. Your bedroom ought to feel like a safe environment where you can find peace and tranquility, whether you're retiring for the night, reading a compelling book during the day, or need some alone time.
It was mentioned in a recent post that for your bedroom to evoke those positive feelings, you can apply your personal touch and furnish the room with charming items you can enjoy. For example, choosing a bed fit for a king or queen or accessorizing with beautiful ornaments. So let's take a look at the three best ways you can enhance your master bedroom.
Brighten the Atmosphere
Okay, this doesn't mean use yellow and orange tones in your room unless you're a fan of the colors. You want to have a space that's pleasing to the eye but relaxing to the mind. Developing the perfect atmosphere can depend on the lighting and paint you choose.
It's a fact that colors can affect our feelings, behavior and moods, so surrounding yourself with the appropriate colors can positively influence you, and may even reduce stress.
Choosing the correct lighting is another essential aspect of enhancing your bedroom. If you've got one central light, having a dimmer has its benefits. Turn it up for cleaning, or set it to low at bedtime. Alternatively, having a central light and two bedside lamps is also acceptable. Ensure that your room gets enough light from the outside, too; natural light-giving windows and sheer curtains in summer is healthy and advantageous.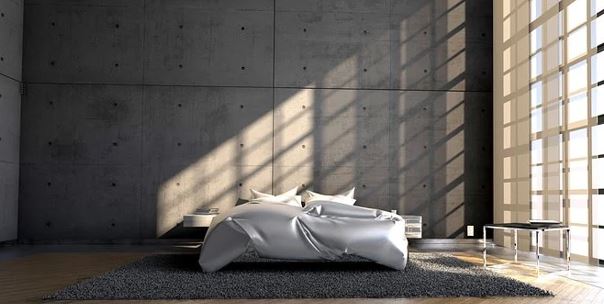 Accessorize with Nature
Vases full of flowers aren't necessary here, but having a pot or two with little succulents can be a mood booster. One plant on your dressing table or your window sill is enough to make anyone happy, plus it removes toxins in the air.
Having wooden or stone ornaments is a marvelous way to spruce up your bedroom. You can find many contemporary or antique miniature items in many stores these days, and having artworks or framed photographs is another bonus.
Another way you can enhance your mood and bedroom is in the way it smells. We've all got a favorite scent for our homes, and we can choose a relaxing vibe or an energizing boost. The same goes for your bedroom,  using organic candles such as soy and beeswax, or getting a fragrant diffuser can change the ambiance.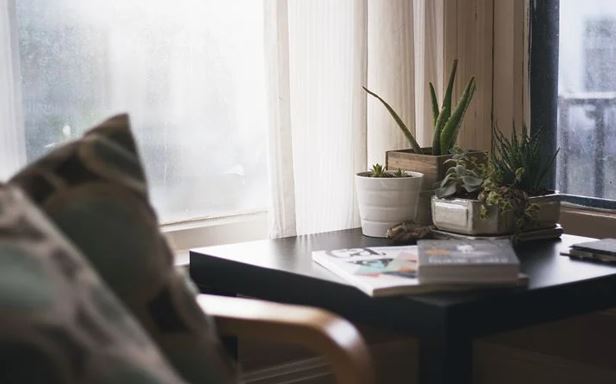 The Main Attraction
The most prominent, and some say most important feature of the bedroom is, of course, the bed.
What you need to consider when you're choosing one is not just in the way it looks. Sometimes, even the most beautiful and expensive things won't bring you the most comfort.  Purchasing a durable and comfy mattress should be your priority and something valuable to spend money on.
The type of mattress you need depends on your bedtime habits, and you need to consider size, firmness, material, support. The wrong bed can lead to body aches or restless sleep and won't be beneficial to productivity. Furnish your bed with the best quality bamboo sheets and pillows you can afford, in a pattern that you love.
Final Thought
When finishing up the master bedroom remember to consider your bed first, include natural elements in your decorating, and use color and light to develop the perfect finished atmosphere.