It can be a dream to buy a home in the United States as a foreigner. It can also be a dream to become a real estate investor in the United States.
But as a foreign national in the U.S.A., it can be very difficult to find a loan. Despite there being no citizenship requirement to buy real estate in America, it is harder for foreign property owners to buy property than it is for U.S. citizens. Many banks will not even lend or give mortgages to foreign nationals, which makes the process even more difficult.
The biggest reason foreign nationals have a harder time is tax rules. Non-U.S. citizens need to be familiar with what they need to file and anticipate paying in taxes before renting or selling a property. They also need to know the documentation required to buy a home and have it on hand when lenders require it.
It's easiest to buy a house using cash since it's so difficult to get a mortgage in the U.S. as a foreign national. While anyone can buy a property, the mortgage process often requires foreign nationals to have higher down payments using foreign national loans.
Lenders often have to verify the legal residency of the borrower, especially if the primary residence is not the United States. A non-U.S. citizen may also not have a credit report to establish a history of paying off debt, which may make it hard for lenders to assess risk for the borrower.
As a result, many lenders don't lend to foreign nationals at all.
Overall, banks require significant documentation requirements for foreign nationals that can be restrictive for finding the ideal loan. Without credit reports and proof of legal residency, a foreign national may not have many options in the United States.
But it's not all doom and gloom. Foreign nationals have some options, including finding a mortgage, finding a foreign national loan program, finding a private lender, or finding a hard money lender.
We detail where you can find lenders for foreign national loans below
As a disclaimer, this article is not intended as financial advice. Please consult a real estate expert before making any major financial decisions.
Finding a mortgage as a foreign national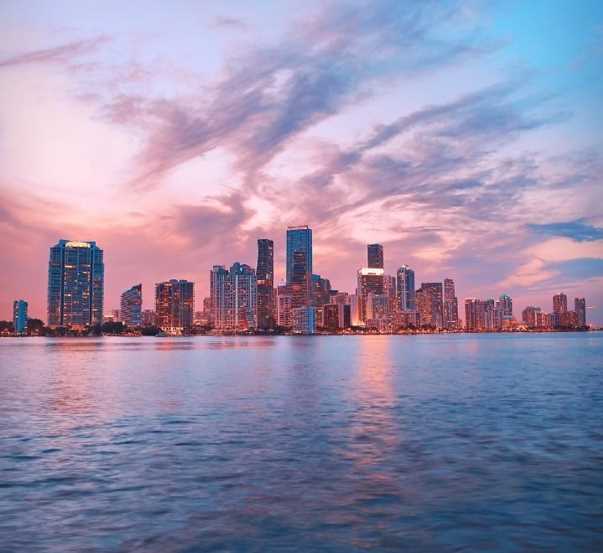 Foreign national mortgage loans are mortgage loans to any non-resident in the United States. They provide mortgages to second homes or vacation homes for foreign nationals in America, but they also provide financing for investment properties.
To clarify, a foreign national does not reside in the United States. Foreign nationals, by definition, do not live in the country and do not work in the country. Most foreign nationals purchase second homes or vacation homes and invest from abroad.
Typically, LTVs (Loan to Value ratios) for foreign nationals max out at 70%, which means foreign nationals usually pay a minimum down payment of 30%.
As for documents needed for foreign national mortgage loans, many need a letter from an accountant verifying income in the previous two years. Many also require year-to-date incomes and business materials from the companies the borrower may have worked with. Many also require reference letters from those companies.
Additional documentation includes pay stubs from employers validating a decent salary, as well as a letter of reference from a bank showing at least two years of maintaining payments in the U.S. Some also require visas and passports.
Clearly, to qualify for a Foreign National Mortgage loan, there are many requirements and documentation required. And it is a process that often lacks flexibility.
There are many other lenders for foreign nationals. Some have a lot of experience and offer better rates, but it is still more difficult to get competitive rates and loans at all for foreign nationals compared to domestic lenders.
The foreign national loan program
The foreign national loan program helps noncitizens buy property in the United States. It is exclusively for a second home purchase or an investment home purchase. According to Audrey Ference at Realtor, a foreign national loan is a loan that has a larger down payment than a government-backed loan. They also have a higher interest rates than traditional mortgages.
Not every bank is going to offer foreign national loans. While local banks will not, international banks are more likely to. Also, many real estate experts suggest reaching out to mortgage brokers to find the best lender possible.
This kind of loan program has a 25% down payment and a rate in the high 4's. Many local realtors underwrite the property themselves. Different realtors require different documents, but almost all require documentation of visas, green cards, or assets.
If you as a national already own property in the United States that you purchased in cash, realtors can take out loans on the property and have the money returned to you as the investor.
There's a reason why foreign national loans can't be used for a home that will be a primary residence. If it is a primary residence, a foreign national is less likely to earn income in their home country if they are moving to a primary residence in America.
Using a foreign national loan, a buyer can turn the home into a rental or perform a fix and flip. It can also be a vacation home. But it's important to note when a foreign national sells a property, the IRS requires buyers withhold 10% of the gross sale price to make sure foreign sellers pay their taxes.
Private lenders for foreign national loans
Private lenders say many private mortgage lenders give advantages of not requiring a credit score, not requiring a social security number, green card, or visa, having a low down payment, and having high loan amounts.
While most foreign national mortgage lenders have different requirements, as well as different advantages. Private lenders detail some of the most reputable private lenders for foreign national loans, many of whom offer no prepayment penalties and construction and renovation loan programs. They also vary on requirements and eligibility from state to state.
Many private lenders can assist foreign nationals in buying homes of higher values and taking advantage of tax benefits.
Hard money lenders for foreign nationals
Foreign national lenders may work best with hard money lenders. Hard money loans are assessed based on the value of the property rather than the credit score of the borrower. This is especially advantageous to foreign nationals, since many foreign nationals don't have a credit score.
Hard money loans help a borrower close a loan fast, which is advantageous when a borrower needs to close a deal very quickly. They are also useful when the property needs renovations and when there isn't any verifiable income for the foreign national.
These hard money loans do not require as much income documentation and other kinds of cumbersome documentation. Some eligible properties include single-family, multi-family, mixed-use, and retail properties.
Again, hard money lenders, like any other lenders, need to see an investment is worth the risk. But hard money lenders more than anyone else can help you as a foreign national not miss out on ideal investment deals.
Real estate brokers and tax specialists can be your best friend when trying to buy a home as a foreign national.